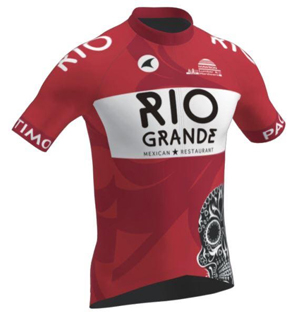 Primary Focus:
Road, gravel, cyclocross
Type of racer
Men's Domestic Elite Team
Mission Statement
The Rio Grande Elite Cycling Team is a US Domestic Elite Team based out of Fort Collins Colorado. Our goal at Team Rio Grande is to cultivate the best emerging talent in Colorado through racing, community and philanthropy. Our program has developed and continues to develop elite and professional athletes who compete at all levels of competition nationally and regionally. We give our riders the platform to perform at the biggest stage races in the country by attending UCI stage races and racing in the US Pro Road Tour events. We also race the full Colorado Road Calendar.
Press Release
Our roster consists of 11 riders this year, all returning members to the team. This year we felt it was important to offer each rider from the 2020 season a spot, as COVID threw a wrench into everyone's plans and prevented our guys from showing their full potential. We did still manage to find some ways to compete in 2020 though!
The year that was 2020:
With many of our in-person events being cancelled due to COVID, we went virtual. Using indoor trainer set ups and the online racing platform, Zwift, we attended the Virtual Tour of the Gila, Virtual Joe Martin Stage Race, and Virtual Redlands Bicycle Classic. Even with a strong international and US fields, we were able to snag a few top 5 performances and fell just outside the top 10 in a Team Time Trial. We didn't just race online, we also looked to share our individual stories via instagram, which you can still find up on our page. The one kind of road racing that could still be managed in a pandemic, the state time trial championships, was held with Jameson Ribbens defending his title! We also looked towards smaller, gravel events later in the year, with Henty York taking 3rd place in the Grit Nine-0 against some strong professional teams. We were also able to host a closed team camp for our riders (following strict COVID protocols) in order to bond and look towards the 2021 season ahead.
A huge boost for the team coming into this year is that we have successfully graduated not one, but two riders to the pro ranks for 2021! Tyrel Fuchs has gone to Elevate Webiplex Pro Cycling and Travis Furman has gone to Team Illuminate. Both are looking forward to racing in the US and abroad this season, but will both be based in Fort Collins this season so say hi if you see them out training.
Pre-2020:
As far as pre-COVID results go; In 2016-2019, Team Rio Grande riders won the Bicycle Racing Association of Colorado's Rocky Mountain Road Cup for Colorado's best all-around racers. In 2018, the team placed second in the Rocky Mountain Road Cup team classification and won it in 2017 and again in 2019. Team Rio Grande will continue to build on these successes and strive to bring a strong national presence, representing Northern Colorado in the upcoming 2021 season.
Looking ahead to the 2021 schedule:
We're proud to wear Rio Grande across our chests for the 23rd year of the Rio Grande Cycling Team's existence! We'll be starting off with some local racing to warm up in the spring, with our home race the CSU Spring Race Weekend being one of the highlights. This will be followed by a busy June, with three travel events; one to Oregon for the 5-day Cascade Cycling Classic, one to the 3-day Tulsa Tough Criterium Omnium, and one for US Pro Nationals in Knoxville, Tennessee. This leads into a summer of criterium racing and gravel with the always exciting USA Crits Littleton Criterium followed by the Foco Fondo and SBT GRVL gravel events. With all of the cancellations of 2020, the big stage races of the year all end up in September/October. The first is the Steamboat Stage Race (normally our last race of the season) which will get us primed and ready for Joe Martin Stage Race (2.2), Redlands Bicycle Classic, and Tour of the Gila (2.2).
All of the guys are so excited to get back to racing. We truly cannot wait! We have amazing support from sponsors like Flow Formulas who help keep us energized, Pactimo, BLIZ, and LazerSport to help keep us cool and protected, and phenomenal support via Bike Sports, Hagman Homes, The Phoenix Cyclery, Mawsome Lumber & Hardware, and Dohn Construction.
If you'd like to see what the team's up to, we've just launched a youtube channel where we'll post highlights of our different races, and you can also follow the team via Facebook, Instagram, Twitter or our new website (coming soon)!
Train. Eat. Margaritas,
Rees York
Rio Grande Elite Cycling Team, Director
Roster
Brett Rindt
Kip Taylor
Jameson Ribbens
Henry York
Matti Rowe
Maxl Freeman
Chaz Hogenhaur
Alex Marr
James Hilyer
Peter Behm
Tayne Andrade
Sponsors
Rio Grande Mexican Restaurant
Bike Sports
Hagman Homes
The Phoenix Cyclery
Orbea Bicycles
Pactimo
BLIZ
Zwift
Mawsome Lumber & Hardware Co
Dohn Construction Inc.
LazerSport
Flow Formulas
Connect:
Facebook: https://www.facebook.com/TeamRioGrande
Instagram: https://www.instagram.com/teamriogrande/
Youtube: https://www.youtube.com/channel/UCZCVta2qnXK5C2AMCYGoQQQ
Website: coming soon.