Parks & Rec Community Open House – Thursday 2/6 – 5:00-8:00pm & Saturday 2/8 – 9:00am-12:00pm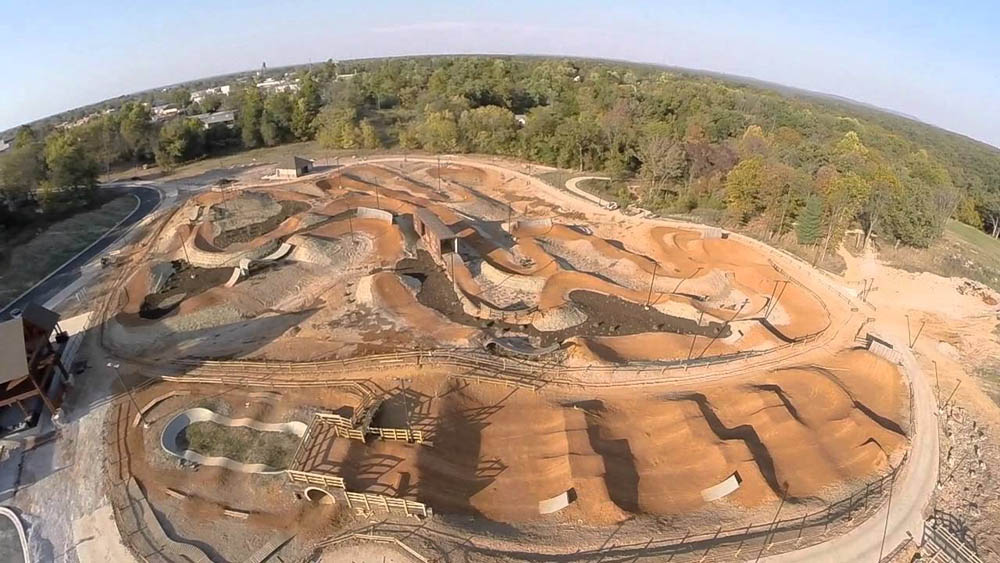 Fort Collins Planners Seeking Public Input on the Future of Parks & Recreation
Fort Collins Parks & Parks Planning is hosting a community open house to discuss the future of parks and recreation opportunities and infrastructure as part of a 10-year management plan update. This includes parks, recreation facilities and trails throughout the city. The public is invited to attend either open house on Thursday, February 6th, 5:00-8:00pm at the Lincoln Center – 417 W. Magnolia St…OR, Saturday, February 8th, 9:00am-12:00pm at Preston Middle School – 4901 Corbett Dr.Click here for more info on this open house
Overland Mountain Bike Association's Vision for a Large-Scale Downtown Fort Collins Bike Park:

Refresh seldom used portions of Lee Martinez Park, Legacy Park, Soft Gold Park and an area adjacent to Lincoln Middle School to create a unique interconnected world-class bike park system
Enhance existing soft-surface trails along the Poudre River corridor to provide purpose-built singletrack trail connections between the areas listed above, incorporating many bike skills features, riding tips/techniques signage, comprehensive trail system maps, and proper trail etiquette/stewardship signage
Provide new and high-quality outdoor recreation access to many local neighborhoods that are currently under-served and lack direct access
Provide a new learning environment that would make many trail users much more comfortable and knowledgeable before heading out to other local trail systems
Incorporate progressive features that are designed and built to provide fun and skill advancement for all ages and abilities

Features should include asphalt pump tracks, dirt pump tracks, jump areas, slopestyle course/features, singletrack skills areas, paved criterium course, cyclocross course, tot track and tot skills areas

Continue pursuing opportunities for smaller scale bike parks in other new and existing neighborhood community parks
Bike parks are flourishing throughout the country and have become well-known community hubs. Many Northern Colorado residents currently drive 1-2 hours or more nearly every weekend so their kids and themselves can enjoy the benefits of what other cities and towns have created…areas such as Denver, Boulder, Colorado Springs, Broomfield, Superior, Erie, Estes Park and Cheyenne. Fort Collins & Northern Colorado have needed a bike park like this for years. The time is now to make this a reality.Quality single-track trails and community bike parks are viewed by many as essential to a high-quality recreation and nature experience: and as an essential piece to living in Fort Collins and Northern Colorado. OMBA strives to provide more trails that are better designed, in better locations, that reduce user conflicts and expand recreational and economic opportunities for our community. With tens of thousands of local cyclists, this is something many in our community care deeply about. It is widely known that Fort Collins was the #1 Bicycling City in America, and OMBA wants to help us regain that status.What OMBA supports:A new professionally designed and built bike park that provides easy and safe access for youth cyclists.Increased congestion at parking lots and on our trails is a growing concern. OMBA feels the best way to address this is by improving trail connectivity and providing more natural-surface and bike park opportunities close to home.

We need a smarter, better-connected soft-surface trail network that's designed to keep pace with the demands of a growing population and provide access opportunities to all citizens.

A soft-surface trail network that ties into our existing multi-use paths will cut down on congestion at local trailheads by encouraging more users to ride, rather than drive, to their favorite trails.

Expanding our trail systems with new options for all ability levels and creating more access points will cut down on congestion by dispersing users and providing more places to recreate.

We need your help!

The more people we have showing up to these open houses, the better chance we have of making this bike park system happen!

This is our chance as cyclists to step up and push for the world-class bike park that so many of us want to see in Fort Collins.

###

General points supporting more soft-surface, multi-use trails:
Cyclists give back to the local trail systems by volunteering on public land, protecting the environment and preserving open space
Youth cycling is seeing a rapid growth in popularity, thus helping kids learn about healthy lifestyles and outdoor stewardship
A better connected trail system would provide access to surrounding open lands without the need to drive, thus helping reduce traffic congestion, strain on trailhead parking areas, air pollution and negative automobile-bicycle interactions
Increased soft-surface trail opportunities will help disperse users, improve access for regional residents and visitors, and reduce strain on the current trail system
Well-designed trails will encourage trail users to "stay the trail" and lessen impacts to our natural resources
Mountain bike tourism has proven to greatly increase the economic vitality of communities with a high-quality multi-use trail network designed to accommodate all ability-levels by boosting retail, restaurant, hotel, gas and grocery store sales