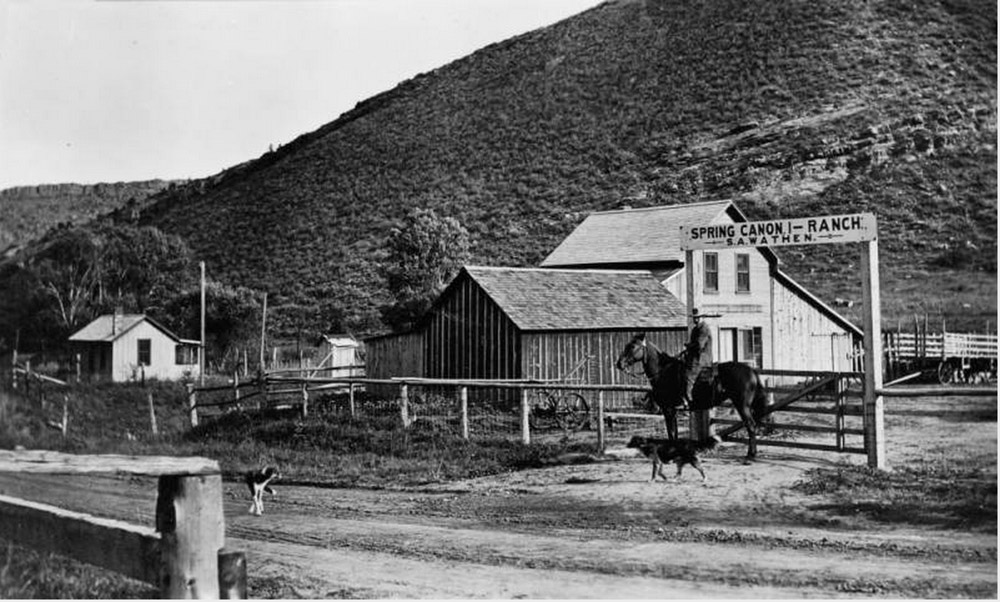 Have you ever been dusting yourself off after crashing on Wathen and asked yourself, what the hell is a Wathen anyway? The popular trail inside Horsetooth Mountain Open Space is most likely named after Stephen "Bud" Wathen who owned property in and around Stout CO in the late 1800s and early 1900s. Much of that area was purchased by Larimer County and turned into Horsetooth Mountain Open Space in 1982. From 1998 to 2003, the Hughey, Culver and Soderberg Homestead Open Spaces were added to the Horsetooth Mountain property. I should point out that his wife and daughter were equally badass and deserving of having a trail named after them but that's not how things were generally done back then and LCNA doesn't have the specifics so I'm making some assumptions. Although, Audra Culver did have a trail named after her…
Anyway, the surname Wathen was first found in Nottingham England in 1086 and the first Wathen's came to the United States in the 17th century. Stephen "Bud" Wathen and Lydia Lorena Bardwell were married on  August 15, 1885 in Fort Collins, and made Spring Canyon their home on April 8th, 1887 after a short stint in Kansas. They had one daughter, Nora, born in 1888. The family owned and raised cattle on at least 600 acres of land near Stout CO, most of which is now part of the 2,711 acre Horsetooth Mountain Open Space. Bud Wathen owned Spring Canon Ranch, as spelled in the photo above and in History of Larimer County, Colorado by Ansel Watrous, or 'Spring Canyon Ranch' as it's referenced elsewhere. I'm sure there's a story there. Bud was also the postmaster of the Stout Post Office until it closed in 1908. The Wathen's sold the ranch and moved to Fort Collins around 1920. They spend several years in the 1920s traveling the United States and Northern Mexico in a 1920s Dodge.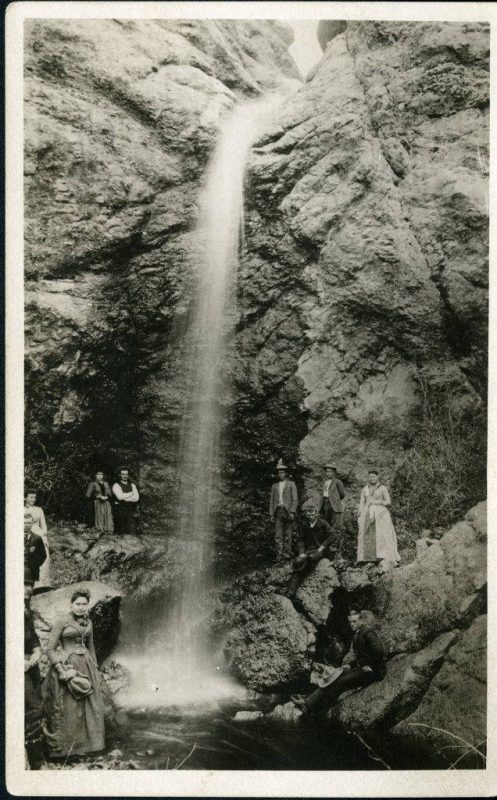 Their only daughter, Nora Wathen, was a teacher at the Stout School and the Soluatorian of Fort Collins High School class of 1905. She went to D.U. on a full-ride scholarship. She married Charles Greene on December 26th, 1912 and had 3 children. She spent most of her life in Denver, CO.
Bud Wathen was born on April 9th, 1860 in Kentucky and died on October 24, 1929, in Fort Collins. Lydia Lorena Bardwell Wathen was born on May 25th, 1865 in Illinois and died on March 8, 1962, in Fort Collins (yes, I double-checked that age. She was nearly 100 years old). Both are buried in Grandview Cemetery in Old Town.
Even back then snakes were a source of concern "Mrs. Wathen and Nora were welcome visitors at Mr. and Mrs. Samuels' on Sunday. Going up they killed two rattlesnakes, one having nine rattles and a button, and the other having seven rattles and a button. — the Fort Collins Courier (May 20, 1897)" Thanks to Meg Dunn at Northern Colorado History for pointing out that gem.
Stout was a ranch and quarry town in 1900 and had a population of 250 people. Fort Collins' population in 1900 was 3,053. It was located at the south end of what is now Horsetooth Reservoir The town was abandoned and flooded between 1946 and 1949 when Horsetooth was being constructed. Construction was completed in 1949 and the reservoir began to fill in 1951, reaching full capacity by 1956.
The Wathen surname is still common in and around Fort Collins 135 years after Bud and Lydia made Northern Colorado their home.
I'll be looking into the history of other local trail names so stay tuned. Michaud and Harrington are up next.