Malcolm (r) doing what he loved with those who loved him the most.
This week's 10 Tracks is a very special one. It was submitted by Dwight Hall in remembrance of his youngest son, Malcolm. Malcolm passed away one year ago today leaving behind so many that love him. For the Halls, this is not a day they want to celebrate but it is a day they can't ignore. Please join me in sending Dwight, Malcolm's mom Erin and his older brother Sinclair love and strength.
Dwight shared the following thoughts with us.
It's hard to know what to say. I got to have Malcolm for 6833 days. I thought I would have many more. I thought he'd be with me in my old age. I got my last Malcolm hug one year ago. I will spend the rest of my life longing for one more.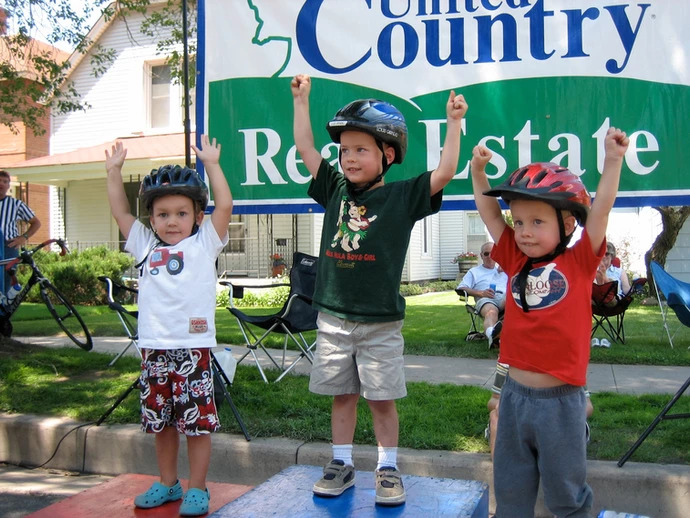 Malcolm grew up with the quintessential Fort Collins biking kid experience. The photo to the left is of Sinclair (his older brother) and him on a podium at ages 5 and 4. I had just won the State Crit championship and they raced the little kid's race and got 1st and 3rd. Family vacations often revolved around biking. Malcolm and Sinclair would play Tour de France. Malcolm had a green shirt and would pretend to be Mark Cavendish. He raced with Ciclsimo, NBB Tuesday nights, Lory and the Laramie series. His favorite trail was PBR in Fruita. The family went to Spearfish for the Dakota 5-0 (50 mile mtb race) every year. Malcolm decided he wanted to race it. The first year was tough and he struggled but finished. The next year he did really well and finished standing on his saddle (pictured). That was a legendary day and night (we have a video of him dancing around the campfire that night in a red panda suit to Van Morrison's Moondance).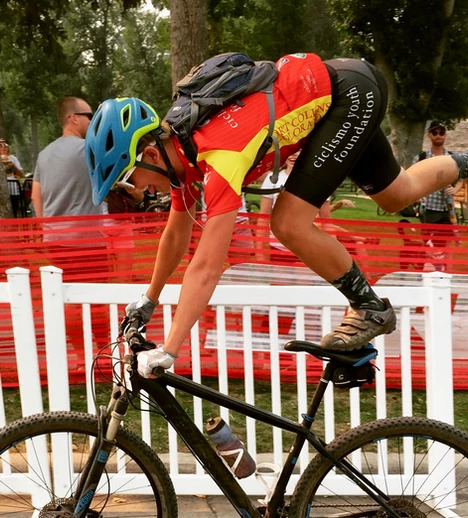 Malcolm had a huge heart and an immense imagination. He adored his friends. He wanted to help younger kids, kids with special needs, the elderly and
 animals. He loved getting lost in books, movies, video games and music. He dreamed of making music to help others who were hurting. He was working at Gulley's Green House and he shared with Erin that loved this super dark purple flower. Purple flowers will always be my connection to him.
Malcolm Kessler Hall, Born: August 24, 2002 – Loved: FOREVER
Erin and Dwight will be hanging out in their driveway, 3021 Lucinda Ct., Sunday 5/15 from 4:00 till 7:00ish, to share hugs with anyone that is inclined
A note from Erin:
As always, there will be chalk for chalk art in a big bin under the street lamp. If you aren't nearby, photos of your creations are equally awesome! 
Knowing that people are thinking about Malcolm is so meaningful to us. The random texts you've already been sending are lifelines now and forever! 
Caroline Morris (aka Malcolm's hair girl and dear friend) created this new website. Feel free to share stories of Malcolm or let us know how you've remembered him. It's truly, truly helpful to hear all the ways he is being remembered.

https://malcolmhallforever.wixsite.com/malcolmhallforever
 It's always an option to wear unmatching or otherwise unconventional socks.
 Purple flowers have become an important reminder of Malcolm. Shoot some positive energy into the universe when you notice some. 
 Spend 4 minutes singing along to this song that will always remind us of Malcolm. It was a favorite on all our road trips The Muppets Green Album –On Itunes –On Spotify
Fentanyl poisoning is now the leading cause of death for 18-45-year-olds with no signs of slowing. Please carry test strips and Narcan if you or others you know are using opiates or cocaine. Or, buy some test strips and give them to friends or strangers. Ask for help to find an effective treatment for addiction. 
 We have relied heavily on the support we get from 3 Hopeful Hearts. If it fits for you, you can donate to them here.

https://www.3hopefulhearts.com/donate

 Give an extra hug to your friends and family. Life is uncertain and we need each other.