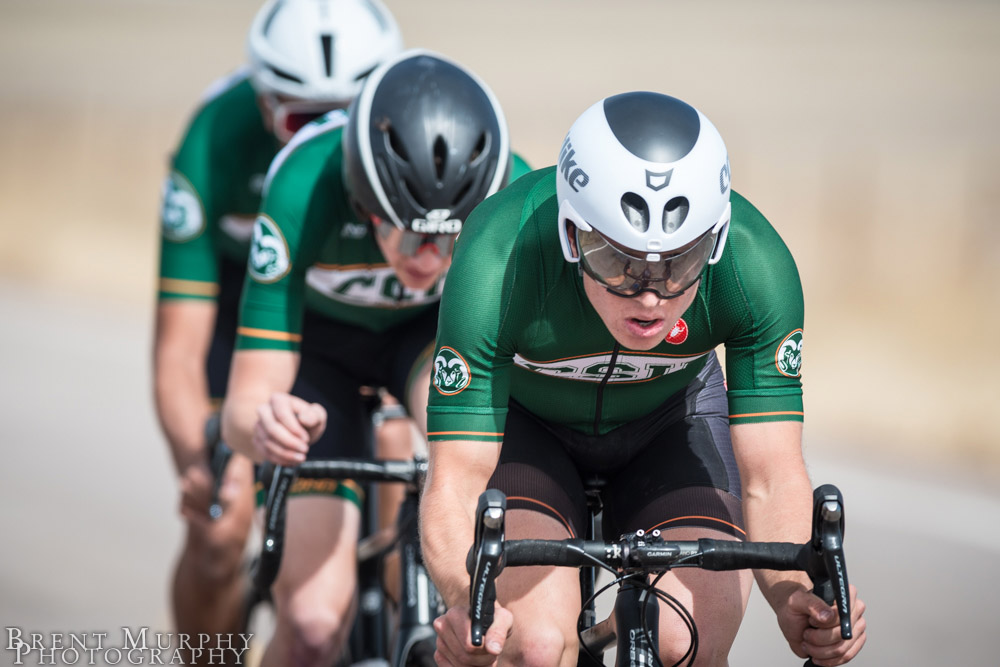 With highs in the 70's the Frostbite time trial didn't quite live up to its name this year. 256 racers took to the 11.4-mile course on Saturday, with many in shorts and short sleeves. Roughly 50 of those racers hailed from NoCo/SoWyo with 14 of them landing on the podium. Historically the race has been directed by local cyclist Don Haywood but hosted by a Denver club. This year Don continued to co direcct but the race was hosted locally by Team Rio Grande, Phoenix Cyclery-Orbea. Photos and results below.
Photos
Ryan Muncy Photography- https://ryanmuncyphotography.smugmug.com/2020-Frostbite-Time-Trial/
Brent Murphy Photography- https://www.brentmurphyphoto.com/2020-Road-Racing/2020-03-07-Frostbite-Time-Trial
Results
Full Results- https://www.coloradocycling.org/results/road#year=2020&eventId=2600&resultsetId=all
NoCo Results-
Only current USAC license holders listing a Northern Colorado city are listed.
| | | | | | | |
| --- | --- | --- | --- | --- | --- | --- |
| GROUP | PLACE | TIME | FIRST NAME | LAST NAME | TEAM | CITY |
| B | 1 | 28:45.7 | Michael | Ortega | Scheels Colorado Racing | Wellington |
| B | 5 | 31:18.4 | Steven | Porter | 9seventy Racing | LOVELAND |
| B | 10 | 36:10.8 | Daniel | Klinger | Unattached | FORT COLLINS |
| MM 40+ 1-2-3 | 2 | 24:09.3 | Walter | Durrer | NCCP/ Remote Geo-Matador Team | LOVELAND |
| MM 40+ 1-2-3 | 6 | 26:23.7 | Aaron | Jeffrey | Sonic Boom Racing | WELLINGTON |
| MM 40+ 3 | 1 | 25:11.8 | Brad | Wright | FCCT | Fort Collins |
| MM 40+ 3 | 4 | 25:28.7 | Tyler | Peterson | NCCP/ 1st City Cycling Team | FORT COLLINS |
| MM 40+ 3 | 16 | 29:02.9 | Ryan | Korzyniowski | NCCP/ 1st City Cycling Team | Fort Collins |
| MM 40+ 3 | 17 | 29:34.5 | Rod | Unverrich | Modern Market and GR Capital Partners | FORT COLLINS |
| MM 40+ 3 | 19 | 30:32.3 | Blair | Oliver | NCCP/ 1st City Cycling Team | FORT COLLINS |
| MM 40+ 4 | 1 | 26:26.0 | Kevin | Osberg | FCCT | Fort Collins |
| MM 40+ 4 | 3 | 26:26.5 | Shawn | Hime | Palmares Racing | LARAMIE |
| MM 40+ 4 | 7 | 28:28.4 | Mike | Hannig | Team Rio Grande | FORT COLLINS |
| MM 50+ 1-2-3 | 2 | 24:40.0 | Michael | Williams | Great Divide Brewing Company | FORT COLLINS |
| MM 50+ 4 | 12 | 29:45.5 | Dean | Davis | Unattached | FORT COLLINS |
| MM 50+ 4 | 16 | 32:23.9 | Eric | Buxman | Team Rio Grande | FORT COLLINS |
| MM 50+ 4 | 17 | 37:55.6 | Zip | Macrae | Unattached | Fort Collins |
| MM 60+ | 1 | 25:53.8 | James | Dickerson | Great Divide Brewing Company | FORT COLLINS |
| MM 60+ | 5 | 27:08.4 | Kim | Workman | Sklar Masters Racing | FORT COLLINS |
| MM 60+ | 11 | 28:43.4 | Jeff | Ray | Natural Grocers by Vitamin Cottage Inc | FT COLLINS |
| MM 60+ | 14 | 28:56.2 | David | Rackoski | Unattached | FORT COLLINS |
| MM 60+ | 16 | 29:43.2 | Tony | Riccio | Old School Industries | FORT COLLINS |
| MM 60+ | 21 | 30:58.6 | Jonathan | Workman | Team Rio Grande | LOVELAND |
| MM 60+ | 24 | 33:47.6 | Peter | Spurlin | NCCP/ 1st City Cycling Team | FORT COLLINS |
| MM 60+ | 26 | 36:59.6 | Peter | Strebe | NCCP/ 1st City Cycling Team | FORT COLLINS |
| MM 65+ | 2 | 29:11.5 | John | Cox | Spradley Barr Wind Chill Cycling | CHEYENNE |
| MM 70+ | 3 | 32:11.0 | Donald | Haywood | Team Rio Grande | FORT COLLINS |
| MM 70+ | 4 | 34:06.9 | Carl | Reed | Team Rio Grande | FORT COLLINS |
| MW 40+ | 3 | 32:32.4 | Shareen | Muldrow | Spradley Barr Wind Chill Cycling | CHEYENNE |
| MW 40+ | 7 | 36:03.8 | Chris | VanPatten | Spradley Barr Wind Chill Cycling | LOVELAND |
| MW 50+ | 4 | 29:44.0 | Diana | Hassel | Team Rio Grande | FORT COLLINS |
| MW 50+ | 6 | 35:17.0 | Cynthia | Brown | Team Rio Grande | Fort Collins |
| MW 60+ | 1 | 32:56.5 | Ruth | Alexander | Team Rio Grande | FORT COLLINS |
| MW 70+ | 1 | 38:36.0 | Gay | Woodhouse | Spradley Barr Wind Chill Cycling | CHEYENNE |
| SM 1-2 | 4 | 23:51.7 | Chaz | Hogenauer | Team Rio Grande | Fort Collins |
| SM 1-2 | 13 | 25:34.3 | Dillon | Janda | Unattached | LOVELAND |
| SM 1-2 | 15 | 26:26.9 | Wyatt | Gaulke | Primal-Audi Denver | CHEYENNE |
| SM 1-2 | 16 | 26:45.5 | William | Gavato | Team Rio Grande | FORT COLLINS |
| SM 3 | 2 | 24:51.7 | Sebastian | Sturges | Scheels Colorado Racing | Fort Collins |
| SM 3 | 13 | 27:28.6 | Bryce | Pfuetze | Boulder Junior Cycling | FORT COLLINS |
| SM 3 | 16 | 28:51.4 | Aston | Woy | Team Rio Grande | FORT COLLINS |
| SM 3 | 17 | 29:11.5 | Zachary | Woy | The Phoenix Cyclery-Orbea | FORT COLLINS |
| SM 4 | 9 | 29:36.9 | Joey | Chavez | Unattached | Fort Collins |
| SW 3 | 7 | 30:19.5 | Michelle | Mjoen | Natural Grocers by Vitamin Cottage Inc | BERTHOUD |
| SW 3 | 8 | 30:38.4 | Kelly | Ulmer | Team Rio Grande | Fort Collins |
| SW 5 | 1 | 30:03.6 | Mary | Robinson | Unattached | Fort Collins |
| SW 5 | 7 | 41:32.4 | Amanda | Shay-Brookhart | Spradley Barr Wind Chill Cycling | CHEYENNE |