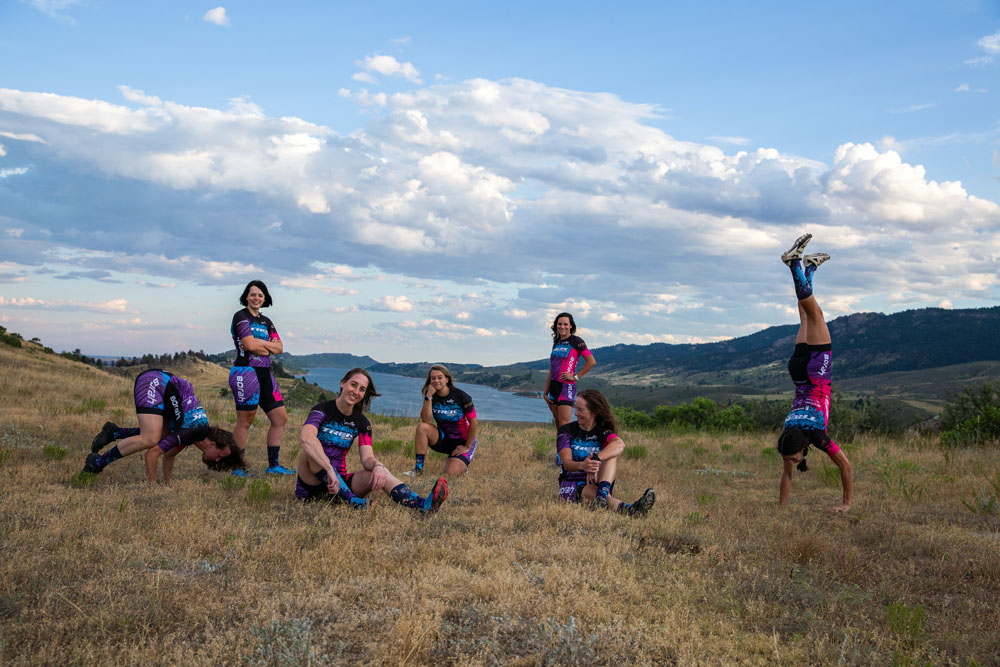 Sugar Beets Cycling Team was founded in autumn of 2017 to inspire female participation and promote gender equity in mountain bike racing. Entering our 4th season, we are dedicated to growing the sport of women's bike racing in Northern Colorado through community events and rides. Our goal is to empower women to compete in the sport of cycling by breaking down real or perceived barriers. Leading and inspiring by example, we compete against the nation's best in mountain biking.
While the global pandemic raged races and events across the country were cancelled creating huge stress and anxiety across the bike racing community. To combat this we created a virtual stage race and videos for social media to keep our followers engaged and motivated to ride and train.
We held an ambassador role with the inaugural Pikes Peak Apex, a 4-day stage race, to encourage women to participate and hosted a virtual Q&A "soiree" to create a more approachable strategy to the event.
We fought to the 2nd and 3rd podium steps of the Women's 40-49 age group, with 4 team members racing the Pikes Peak Apex.
We had team members volunteer to lead rides with Send Town Bike Club, since our own youth ride series was cancelled.
We held a trash pick-up day in conjunction with the city of Fort Collins' Pick It Up FoCo campaign.
.
For 2021 we are stoked to #UnleashTheBeets.  Our fire and passion for the mission have reignited with familiar faces, gritty determination to be our best,and inspiration to dare other women to do the same.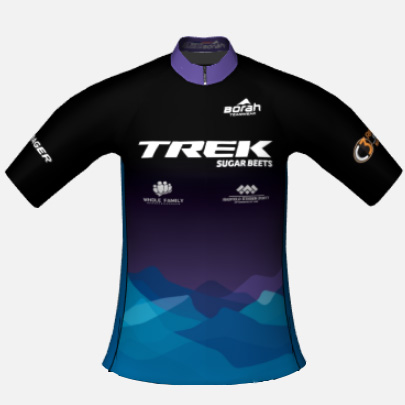 This year the team is stoked to once again be ambassadors for the Pikes Peak Apex and plan to race USA Cycling MTB Nationals, Colorado State XC Championships, Epic Off Road races, Winter Park Classics, and more.  This spring we'll be leading a progressive mountain bike ride series focusing on skills for women.  In the fall look for our intermediate and advanced mountain bike group rides.  
All of the Beet members are returning this year! Celeste Cannon, Anna Kelso, Samantha Welter, Valerie Collins, Maria Esswein, Tenae Jones, and Becky Mikrut will be shredding in fresh digs. OG member Bella Oleksy returns to Fortlandia, and Jenny Gerow will continue to support the team mission from afar.
The magic happens with wonderful community support and partnerships from Trek Bicycle Fort Collins-South, Hadfield, Stieben, and Doutt Law Firm, Whole Family Neurofeedback, CBDepot, Kind Care of Colorado, Chiropractic Associates of Fort Collins, GardenYards, Ben Cornali with C3 Real Estate Solutions, The Natural Athlete's Clinic, and Borah Teamwear.
Connect with Sugar Beets Cycling:
https://www.facebook.com/SugarBeetsCycling/
https://www.instagram.com/sugarbeetscycling/
Kit design by Becky Mikrut.
Connect with team members:
Celeste Cannon
https://www.facebook.com/celeste.cannon.3
https://www.instagram.com/badkittybikeracer/
Anna Kelso
https://www.facebook.com/anna.kelso.1
https://www.instagram.com/alkelso/
Samantha Welter
https://www.facebook.com/samantha.welter.18
https://www.instagram.com/swelterwelter/
Bella Oleksy
https://www.facebook.com/bellaoleksy
https://www.instagram.com/bmach1ne/
Valerie Collins
https://www.facebook.com/valeire.young
https://www.instagram.com/naturegurl80/
Becky Mikrut
https://www.facebook.com/rwelbes
https://www.instagram.com/bekasaurus/
Tenae Jones
https://www.facebook.com/tenaem
https://www.instagram.com/tenaejones/
Maria Esswein
https://www.facebook.com/meecycles9