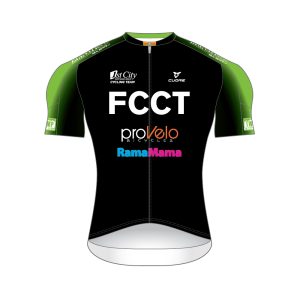 Men's and woman's amateur cycling team consisting of riders of all ages and abilities racing in road, mtb, gravel and cyclocross races.
Mission:
The 1st City Cycling Team (FCCT) are a Front-Range based cycling team of women and men who share camaraderie for all things cycling.
FCCT's mission is to…
• Field a competitive bicycle racing team of men and women of all ages and abilities
• Promote our sponsors and other cycling-friendly businesses
• Organize both grassroots, amateur, and professional cycling events
• Volunteer for local and regional cycling events – not just our own
• Advocate for cycling safety and awareness with stewardship and representation
• Showcase the Northern Colorado community
The 1st City Cycling Team is one spoke of the NoCo Cycling Project (NCCP), a 501c3 organization.
Connect:
2021 Press Release
Coming off a pandemic-"ridden" year (no pun intended), the 1st City Cycling Team (FCCT) is optimistic for 2021. First we'd like to recognize and thank our returning sponsors!
• 1st City Mortgage – Mick Occhiato
• proVelo Bikes – Greg Thornton
• Spex Optical – Matt Skrdla
• Elevations Real Estate – Mike Sibbald
• Banner Health-(CardioVascular Institute of Northern Colorado) – Kate Schutze
• The Royster
• The Town Pump
• Matador Mexican Grill – Brad Loyd
• Your Group Ride
• Skratch Labs
• Defeet
We'd also like to welcome the addition of our newest sponsor Cuore of Switzerland and are anxiously looking forward to "flexing" our colors on the pave, gravel, and dirt!
Even though we are the largest race team in Northern Colorado by the numbers, the competition begins and ends on race days as we continue to encourage collaboration, participation and volunteerism through hosting events and stewardship for the betterment of our cycling community. We are fortunate to live and ride in a region with multiple teams and individuals who share our vision, while consisting of a wide range of diversity and skillsets.
For 2021, you will see FCCT racing our bikes, participating in group rides, volunteering, and advocating for all cyclists. We have plans to resurrect, support, and assist grassroots racing (City Streets, New Belgium Short Track/Cyclocross, the YGR race series, etc.) and hopefully put a much-loved MTB event back on the calendar (TBA). There is even a rumor that one of the premier cycling events in Northern Colorado will be returning in 2021! (I won't spill the beans, but it occurs in November at a local brewery so stay tuned for those announcements.)
So if you see one of us on the street, trail, or road, introduce yourself. We look forward to riding, racing, and volunteering with you!
Sponsors
1st City Mortgage
proVelo Bikes
Spex Optical
Elevations Real Estate
Banner Health-(CardioVascular Institute of Northern Colorado)
The Royster
The Town Pump
Matador Mexican Grill
Cuore of Switzerland
YGR
Skratch Labs
Defeet International