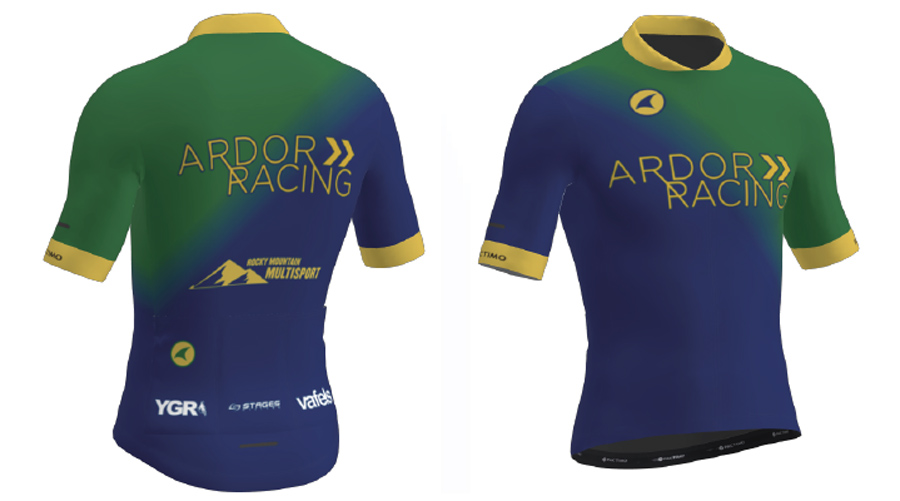 Former CSU Rams Cycling member, Sebastian Sturges has launched a new multi-discipline cycling team. Ardor Racing consists of local riders, Sean Burke, Kevin Young, Dakota Troudt, Sebastian Sturges, Ryan Fishel, Alex Johnson, and Ben Johnson. Read the full press release below.
Instagram- https://www.instagram.com/ardor_racing/
Although Colorado has no shortage of cycling teams, I am excited to announce one more.
Ardor Racing is focused on a few tenets. The first comes from the name. Ardor – passion, vigor, determination, intensity. We all take the sport seriously, and we all are here to win races. It is a race-focused team, with a roster of riders with proven results. With several elite mountain bike and cyclocross racers on board, as well as a focused cat 3 road team, the goal is to become an all-around elite team by 2022. I would love to see everyone on the team race at the highest (amateur) echelons of the sport, and I genuinely believe that's possible. We are focused on moving up as a team – there is no leader, but a group of talented racers who will work together to rise to the next level.
The second tenet of the team is that we are not just fast, but good people with good reputations. Like any sport, cycling has tense moments where frustration can escalate to undue criticism or unfair judgments. Sometimes, of course, these judgments are fair. At any rate, I reached out only to people who are well-respected on the racecourse. Safe riders, who put in their work on the front, and are calm and collected. I want our reputation to precede us as a group of people who are good sports who do not place blame, but take credit for mistakes, if/when they are made. If an incident occurs during a race – and let's face it, in crits, they do – I believe everyone will maintain this level of decency, respect, and acceptance, even if they feel they were not at fault. I believe each of the members of Ardor Racing have proven themselves as positive people, and that's imperative to keeping our team respected and our partners happy.
The third tenet of the team is that we are partnering only with Colorado partners. And, only ones that I trust. I didn't want to reach out to anyone that I have not personally had an exceptional experience with. When I vouch for these brands, I mean it. From our kits to our fuel, I sought out only Colorado brands to work with us. Joining us for 2021 is our title sponsor, Rocky Mountain Multisport – Fort Collins, CO. For computers and power meters we will work with Stages Cycling, Boulder, CO. Vafels, Inc., also in Boulder, CO, will be hooking us up with top notch vegan waffles for long days out in rural Colorado and pre-race fueling alike. Sweet Spot Fit Studio – a brand new Retul fit studio and service course in Lafayette, CO, will be making sure our bike fits are dialed. Finally, Denver's Pactimo clothing company will be designing and building our kits.
We're also including a cheeky shoutout to YGR on the kits, because I think it's important to promote such an integral part of the Colorado cycling community. Personally, when I moved to Colorado in 2013, I remember being directed to the YGR website as a resource for rides, races, and routes. Knowing no one and nothing about the community, I am extremely grateful for this resource.
We did have our team logo designed out of state with Colorspace Labs in Philadelphia. Shan Cerrone, founder (and a very talented photographer – see their website for his trip to North Korea), is a longtime friend of mine so wanted to give him an opportunity to be involved. He's a cyclist as well, so maybe we'll see one of our kits around the City of Brotherly Love.
The team is composed of seven riders – Sean Burke, Kevin Young, Dakota Troudt, Sebastian Sturges, Ryan Fishel, Alex Johnson, and Ben Johnson. Between the 2018 and 2019 seasons, we have 13 wins (including 4 state championships) and 12 podiums – hopefully this is indicative that the team will immediately start making headway when racing resumes. Of the 7 riders, 4 will be racing road, and 5 (Sean and Sebastian do both) will be racing on the dirt, whether cross, gravel, or mountain bikes. We'll definitely be at most of the local races, and intend to make it to some of the bigger national-level races, such as Joe Martin Stage Race, Belgian Waffle Ride, Sea Otter Classic, and so on.
And finally, Ardor Racing is about looking good. While we are excited to represent our sponsors, there are so many ways to do that without looking like a rolling billboard. I intend for Ardor Racing to be a brand in its own right, and we are attempting to define this identity in our kit design. Thanks to Pactimo we are able to do this easily. I am proud to present Colorado's newest bicycle racing team, Ardor Racing.