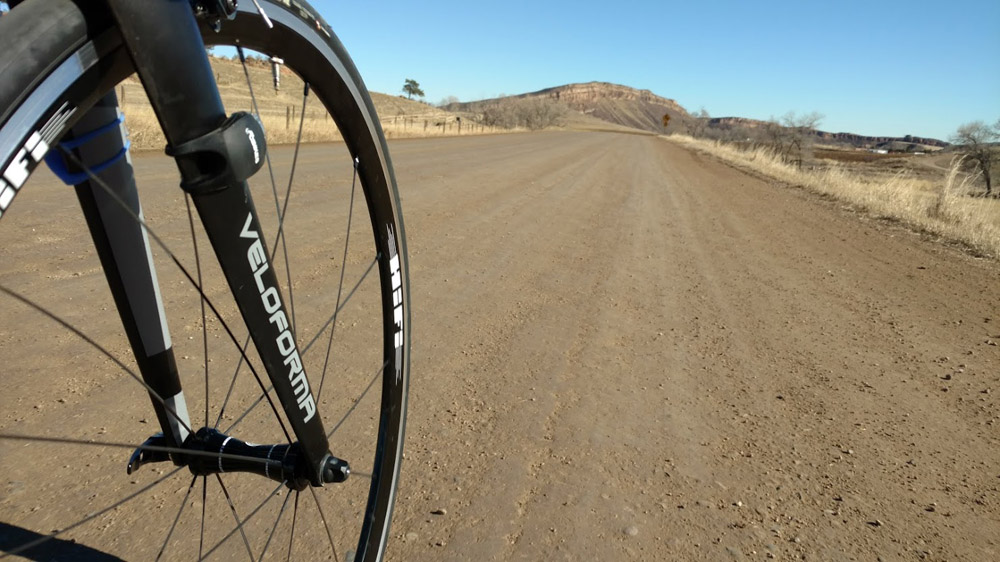 Sendtown Bike Club is organizing weekly road rides for high school age riders the January and February. The rides will be led by local pros, Kristen Arnold and Zack Allison. Full information below.
---
A weekly, low key, high school-age road ride here in Fort Collins. The weekly ride series will last 5 weeks, beginning January 13 and ending February 10. If we need to cancel due to weather or other issues, we will continue with makeup days following the final week.
Each ride will be a set 20-25 mile route. We will complete each week with a safely appointed sprint and/or hill climb sections for riders to 'Send It'.
Other than the sprint or appointed hill climb sections, riders will be instructed on group riding. The pace of the ride will be decided and discussed each week depending on the ability levels of the participants.
The ride's first priority is teaching and practicing safety and sportsmanship on the road, the second priority is for learning road 'Bike Kung Fu' and various riding skills as well as building camaraderie.
Required equipment – road bike (or gravel/cx bike with road tires) with drop bars, helmet, sufficient winter weather riding clothing (Zack and Kristen have tips on making the best with what you have with layering if this would be helpful), front and rear bike lights, a fitting helmet
Cost: $75
Your Coaches:
Zack Allison earned his bachelor's degree in Exercise Science at Colorado State University. As part of his education, he participated in many hands on exercise science practicum and internships, coaching many types of athletes, specifically cyclists.
Zack's affinity for cycling started at the early age of 14 racing on the east coast. He quickly moved up the amateur ranks to race on the elite national circuit. This level of competition sparked his interest in exercise science, taking him to Colorado State University. While racing for his alma-mater and on various elite and professional teams he saw many podiums at the Collegiate Championships and Pro/Am events. Zack is currently living in Fort Collins, Colorado, and has raced for Elevate Pro Cycling and currently races for Team Clif Bar on the road.
While riding and living in Fort Collins Colorado for the last 10 years, Zack explored all the regional roads and soon realized that gravel roads are the baseline and pavement is a luxury, and not one we need. Riding gravel before it was "a thing" prepared Zack for all the gravel events races and camps that he supplements his road race with today.
Zack also promotes camps and clinics all over the US and promotes FoCo FondoFest in Fort Collins, Colorado.
Kristen Arnold has been racing bikes since 2012 when she was handed a titanium GT to borrow from a family friend. She started racing road, mountain, and cyclocross bikes all at the same time in 2013. Through racing in small fields and wanting to help increase the number of women bike racers in America, she founded a women's developmental bike racing organization, Lady Gnar Shredders (LGS). LGS is dedicated to bringing more women into bike racing and supporting their development. She developed a passion for mentoring athletes through LGS and started coaching individual athletes in late 2016.
Kristen is a level 2 USA Cycling coach as well as a Registered Dietitian specializing in sports nutrition. Kristen obtained her RD from the Ohio State University in 2015, completed her Master's of Science (MS) in Nutrition from The Ohio State University in 2015, and became a board Certified Specialist in Sports Dietetics (CSSD) from The Academy of Nutrition and Dietetics in 2018. She provides individualized nutrition counseling services which complement her coaching. With Kristen's diverse experience in the sport of cycling and expertise in nutrition, she provides a comprehensive approach to her coaching.
Kristen is also a professional road racer and seasoned mountain bike and cyclocross racer. In 2013 she completed Tour Divide in 23 days finishing with the 4th fastest recorded women's time in the history of the race.
Registration DEADLINE is January 11 @ 11:59pm!
Please contact info@sendtown.org for more information.
Register here: https://www.eventbrite.com/e/winter-road-bike-program-registration-135696918135