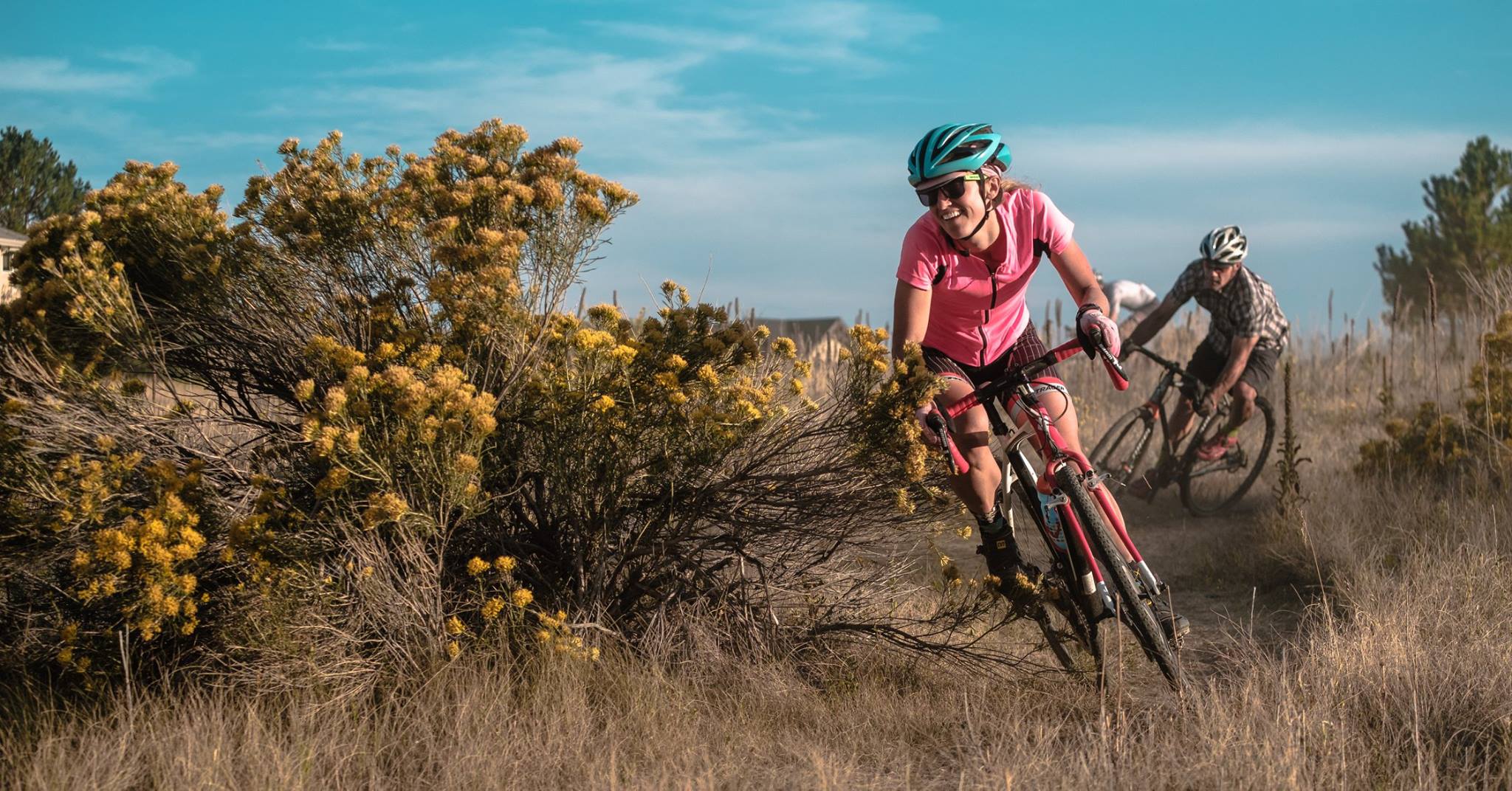 CJCX is a free cyclocross training series that takes place midweek in Sept/Oct. They're more group ride than race and are the dusty highlight to many racers CX season. They're super lowkey and open to all people and bikes. For the past several years we've been lucky enough to run these at the Bush Acres course at Ronny Alli Bush's place. 2023 is TBD.
2023 Event Location
TBD
2023 Dates
September 5th, Tuesday- 5:30pm
September 12th, Tuesday- 5:30pm
September 19th, Tuesday- 5:30pm
September 26th, Tuesday- 5:30pm
2023 details are still being ironed out but here is the info from previous years. 
The highpoints:
1) These aren't really bike races/rides as much as they are celebrations of Ronny and Alli's wedding anniversary  (Sept 4th) and Alli's 29th birthday (Sept 13th).  They just happen to have a cyclocross theme to them. All members of the Fort Collins cycling community are specifically invited to attend.
2) We'll be at Bush Acres Tuesdays in September.
3) The 'races' are FREE and open to all members of the local cycling community on any type of bike, MTB, Gravel, CX. Tire sealant is recommended.
General Information
Crazy Joseph Saperstein started these rides 15, 16, 17 (?) years ago in FoCo public parks as a way to get in shape for the CX season (obviously); YGR took them over after he fled to the Boulder Bubble for financial reasons, then to Boston then back to the Bubble. Perhaps we'll get him to come up to grace us with his presence. If not, that's cool too, he's kind of a creep. I've heard that he's an endro bro now and pushes his bike uphill and God help us, is a dad.
Anyway, the rides had been held at local parks but when the city got wind of them we had to take our message underground. That's when the man, the myth, the Ronny Bush stepped in, as he tends to do, and saved the day. Way back in 2012 RB and his wife started allowing us to race on their West FoCo property.
We'll again be enjoying 8 acres of hogback bliss owned by Ronny Bush and his wife Alli. They're opening up their yard and their bathroom to us Tuesdays September. We'll fire off 20 min races starting at 5:30. Each race will include an A pace and a B pace. We'll keep going until we're out of light. Speaking of light, it's fading so bring your bike lights for the ride home.
The terrain is similar to that of the Dixon Reservoir area, dry, loose and pokey.
There's plenty of parking if you need to race over in the tin coffin.
These FREE training rides are open to guests with any kind of bike. Feel free to come out and mix it up in the races or just ride at your own pace.
As with all YGR events, if you feel you need to swear, poke people with sticks, pee on things or generally act like a jerk, please train elsewhere. We're lucky to have the opportunity to use this property so it is imperative that we treat it, the hosts and the neighbors with the utmost respect. Thankfully, we've never ever had an issue with this. High fives all around.  Please, please, please be respectful of the Bush's neighbors at Westridge. For the most part, they are very tolerant of these events but that could change very easily.
The course is only open during these races unless you clear it with RB.
There are thorns on course. Get some Stans or Orange Seal etc!
The course is located at 4520 Westridge Dr.
Map: https://goo.gl/maps/5p1VV
Be sure to thank Ronny and Alli for letting us trample their land. They'll be spectating.