With a little help from Amanda Miller, Alex Hagman and Whitney Schultz, YGR fired 20 or so questions at the Fort's newest pro, Pat McCarty. The former Pro Tour rider moved to Fort Collins in mid April with his girlfriend and dog. Since his arrival, he's been busy racing the Gila, ATOC and Nationals.  He won the climbers jersey in the ATOC in 2011, a stage of Mount Hood, raced the Giro, etc.   Remember when Garmin won the Giro's team time trial back in'08?  Yeah, he was on that team.  He's currently racing for Bissell and raced for such little teams as the USPS, Disco, Phonak, and Garmin.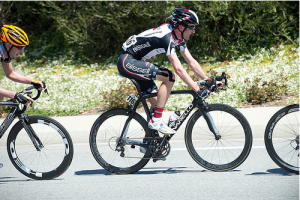 Rider Name: Pat McCarty
Team: Bissell Pro Cycling
Age: 31
Occupation: Professional Cycilist
Years in the Fort: 0
Hometown: Allen TX
Type of Rider/Strenths: Climbing/Overall Difficulty
---
YGR: You've been in the Fort for about 6 weeks now.  How's it treating ya?
: Well, technically, I've been here about two and a half weeks!  I moved here right at the start of a busy race schedule.  It's been great so far; I've seen about every type of weather pattern known to man, and have recently gone under contract on a house in Old Town, with my girlfriend.
YGR: Favorite loop?
:  I haven't tried all of the loops yet, but so far I'm digging Masonville up to Stove Prairie, then down Rist Canyon
YGR: Favorite local beer?
:  Favorite local beer, of the moment, is New Belgium's "Rampant" Imperial IPA.
YGR: Favorite local restaurant?
:  So far, my favorite local restaurant is Mt. Everest Cafe.
YGR: Since you're new to town, do you have any questions for Fort Collins?
:  Yes.  Where's the live music??
YGR:  You started racing as a junior…how did you get into bike racing in the first place?
:   My old man.  He got me and my brother into riding gran fondos (back then, they were referred to as "tours").
YGR:  What brings you to Fort Collins? (besides the obvious: great beer and even better riding)
:  My special lady took a job as a research scientist with a group at CSU.
YGR:  What does your racing schedule look like? Any specific races you are targeting?
:  Gila, ToC, Nationals, Beauce. All races I wanna win!!!!!
YGR:  You have been a pro for a while now (10years?). What is your favorite race and why?
:  Yes.  Favorite race is still LBL, and it's too long to explain why here.  It's a really tough race, would be incredible to win it.
YGR:  What is your favorite food while traveling on the road?
:   Cheeseburger and beer.
YGR: What was your first bike you ever owned? First race bike?
:   Cannondale.  It was purple.  Lawson Craddock got it stolen in Austin last year.
YGR: What's the first thing people say when they find out you race bicycles professionally?
:  "Wow, that's so neat! (confused look).  Do you know Lance??"
YGR: How did it feel to win the KOM jersey in the Amgen TOC in 2011?
:  It was great.  It was a big opportunity for our sponsor, Spidertech, and it was a great opportunity for me to get recognized every day.  Good stuff….
YGR: Favorite Country raced in?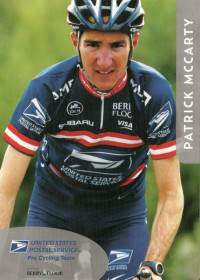 YGR: Do you like group rides or training solo?
:  Hangover, group.  No hangover, solo.
YGR: Pastrami, turkey, roast beef?
:  All three, on sourdough w/spicy mustard and Havarti.
YGR: Cat lover, dog lover?
:  Dogs.  Cats kind of creep me out.
YGR: What are you most looking forward to in Fort Collins?
:  The lifestyle.  And the outdoor activities.
YGR: Coffee or Tea?
:   Coffee.  I have a hand pump espresso machine I bring with me on the road.
YGR: Favorite Beer?
YGR: What's it like dating an up and coming, well-published scientist?
:   It's amazing.  I pretend to be the braun of the outfit.
YGR: You and your girlfriend Tammy have been living pretty much on one of the biggest shopping streets in Boston the past couple of years. How are you planning on coping with moving to Fort Collins, where the town attire is Chacos and plaid flannel shirts?
:   I hate shopping.  I sold all of my designer sh*t to Lawson Craddock, pre-move.  He still owes me for that purple bike.
YGR: Stage 6 of the USAPC will be raced entirely in Northern Colorado and finishes in Fort Collins. Will living in the Fort change the way you race and train for the USAPC?
:   Probably.  Tammy's friends and co-workers will probably be out watching, so I can't just mess around like I normally do.
YGR: Have you looked at the profile yet?  How do you think it's gonna play out? Your kind of stage?
:  No, I haven't.  I'll have a look a few days out.