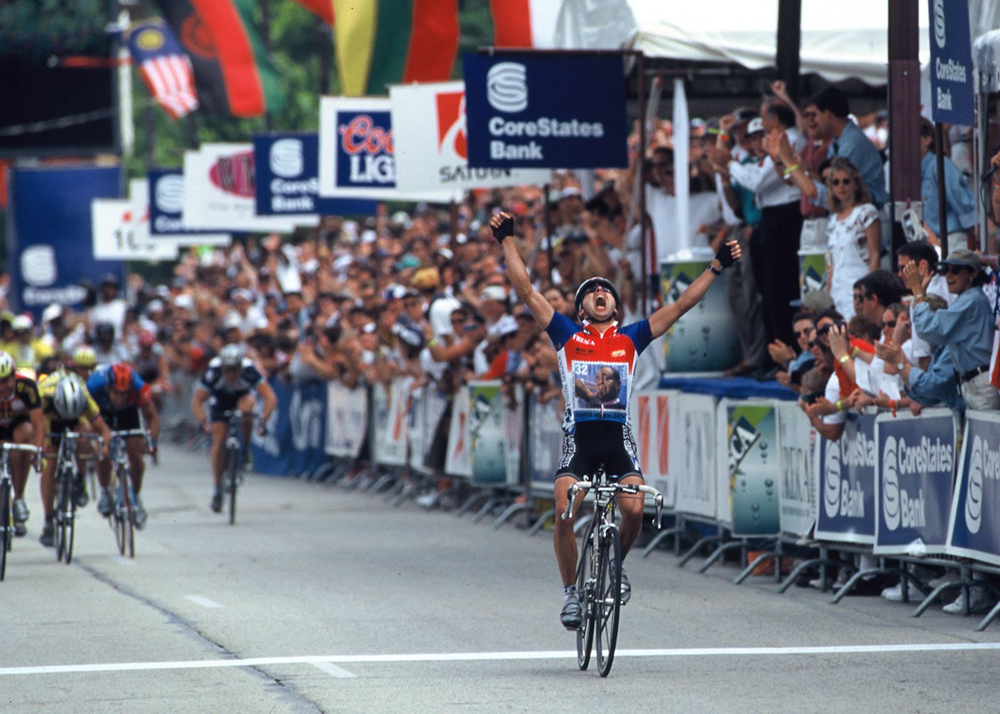 What a great photo, eh? This week YGR tracked down former Fort Collins roadie, Eddy Gragus. Eddy lived in Fort Collins from 1997 until 2007,  during what I would consider the tail end of the golden age of Fort Collins road racing.  His most notable accomplishment would be winning the 1996 USPRO National Road Race Championships in Philadelphia with the US Postal Service (pictured above).
Eddy turned professional in 1995 with the Montgomery Bell Professional Cycling Team under his formative coach, Eddie Borysewicz. In his first year as a professional, he won the second stage of the Tour of Poland, holding the leader's jersey until the penultimate stage when a crash left him 10th on the GC. In 1996 the team changed title sponsors and became the U.S. Postal Service Pro Cycling Team.
Eddy raced for US Postal until 1997 and went on to race for several other Professional teams such as Oil-Me, Ikon-Lexus, Jelly Belly and Sierra Nevada. In 1999 he won the USPRO Saturn Tour.
In 2003 he won the Descente Boulder Criterium with the Trek-VW team (Jimmy D Racing).–Wikipedia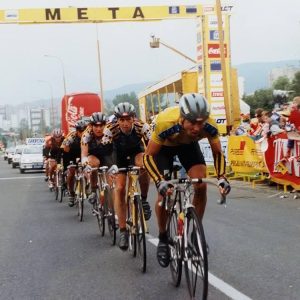 When were you active in the Fort Collins cycling scene? I lived in FC from 1997-2007.
What rides, races or breweries did you frequent? Of course, Wednesday Worlds, aka "The Whicker Ride" when Randy Whicker lived there! Racing in the Dutch crosswinds was easy after having spent so many days groveling in the gutter with all the locals. They really know how to ride in an echelon in Fort Collins. My favorite solo ride was the clockwise loop from Horsetooth, through Masonville, and up to Rist Canyon and down the canyon. I would often timetrial the ride.
Claim(s) to fame? Winning the USPRO Road Championships in 1996, and the USPRO Saturn Tour in 1999. I think I am most famous for crashing Andy Clark in the Oval Criterium. Sorry Andy, I still love you!
Why would local riders remember you? I doubt anyone remembers me but if they did, it would probably be for the party's at my house and the techno music in the basement.
What was the most embarrassing thing you ever did whilst in Fort Collins? Crashing Andy Clark in the Oval Criterium on the last lap.
What's your favorite Fort Collins cycling scene story? Too many to tell but most of them involved Don Spence, Andy Clark, Nate Reiss, Randy Whicker, Steve Owens, the MacEachran brothers, the Potter brothers, Clint Knapp, or Aaron Potts.
What do you miss most about the Fort Collins cycling scene? I miss being able to ride your bike anywhere in town without much risk of being run over. Fort Collins is definitely the best town in the front range.
Favorite Fort Collins Restaurant? The Rio Grande was my favorite spot for food and drinks. I miss those outings.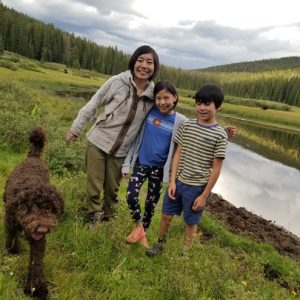 If you could do one local ride again, what would it be? The Whicker Ride, when it was called the Whicker ride. Those old school rides were epic.
What do you miss about Fort Collins that has nothing to do with cycling? Hanging out by the river, and all the people that made Fort Collins a great place to live.
Where are you originally from and what brought you to Fort Collins? I was born in Cleveland, OH, and I went to high school in Tampa, Florida. I moved to Colorado the day after I graduated to live in the mountains and ride my bike.
If you left Fort Collins where did you go? I moved to Westminster to be closer to work.
Where do you live now? What are you up to now? After I quit cycling I went to CU and got a BA in Finance and MS in Accounting. I graduated in 2007 and have been doing international corporate tax for the past 14 years or so. I now live 20 minutes south of Denver.
Husband, wife, partner? Kids (ages)? Pets? Other big life changes? Wife Rie, son Ethan (11 yo), Hana 13 yo), and Coppi our fuzzy friendly Barbet dog.
Did you stop riding? If so, why? I stopped riding and racing road bikes a few years back because of an inner ear injury that affected my balance. I still mountain bike (no cars to worry about, just trees).
If you still ride, what type of riding, how much? I ride mountain bikes and enjoy riding with my kids up in the mountains. I tried to ride the Colorado Trail last summer and got to Salida before the saddle sores got the better of me.
Future riding plans? Complete the Colorado Trail, and do a bike tour in Europe with my kids.
How is the cycling scene there? There's a great community down here, and there is a pretty good group ride on Tuesday and Thursday at the Meridian. Byron Nix is the godfather of cycling down here and does a lot for the sport and is a great ambassador.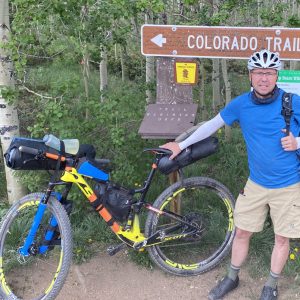 If someone were to visit your new hometown, what ride should they do? Meridian on Tuesday and Thursday. You can find the Facebook page that I created for info, it's called "Ode to Meridian."
If you stopped ridding, do you miss it? I do miss the road racing and that community. I still go and watch a race here and there.
So, when are you moving back? Let me know if you hear of any Tax jobs. I'd move back in a second.
Do you have anyone specific you'd like to say hi to or finally apologize to? Sorry for crashing you, Andy! And I'd like to apologize to Don Spence and the rest of the Wednesday Worlds crew for missing the start of the ride and jumping into the front echelon after you'd already completed over half of the ride and were on you way back to town. I realized that day how seriously they took that ride. : )