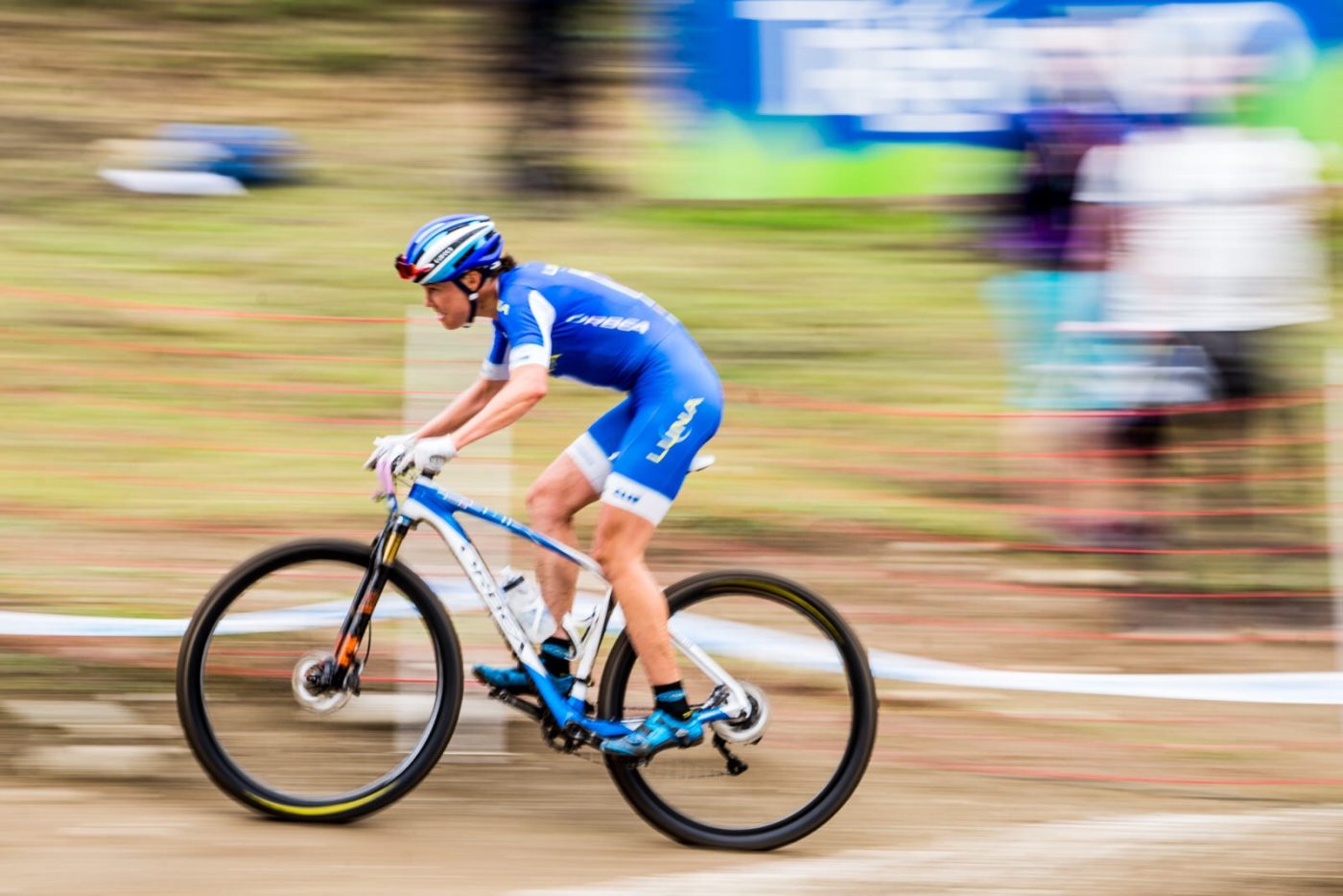 Georgia Gould and her hubs, Dusty LaBarr, called Fort Collins home for over a decade. During her tenure here she won multiple mtb National Championships, finished 2nd to Katie Compton at Cyclocross Nationals on four separate occasions and finished 3rd at both the Olympics and World Championships. She is among the best cyclists the United States has ever produced. She also became a mother, was among the first to advocate for equal payouts between men and women cyclists. As many of you that ran into her on the trail (I'm looking at you Ronny Bush) can attest, she's also one hell of a nice person. One of the greatest regrets of my life was being out of town when she offered to swing by with a plate of homemade Christmas cookies.
YGR caught up to Georgia virtually last week to see what she's been up to and I think you'll find her answers to be classic Georgia Gould.
TLDR: She and Dusty live in East Burke, VT. Two kids; Quinn and Jude. . Still rides. Works logistics for Human Powered Energy (formally Rally Pro Cycling) owns a bike guide/touring company. 
When did you live in Fort Collins?
2006-2017
What rides, races or breweries did you frequent?
New Belgium short track, Oval Ride, sheesh I'm boring.
Claim(s) to fame? 
Screaming Beaver winner- 2016. Often dropped from the Oval. With Pat McCarty when he got his white shoes dirty on Pennock Pass.
Why would local riders remember you?
Never wore baggies. Got 3rd place in a big race.
What was the most embarrassing thing you ever did whilst in Fort Collins?
Probably too many things, nothing stands out.
(Edit- added 02/01/2022 I reminded G of this gem and she cleared me to post it)
"It was February and no cars were in the parking lot (YGR- Bobcat Ridge). I illegally rode a trail (forget the name but it was a horse trail that climbed up to the top of Bobcat) (YGR-D.R. Trail). Ranger contacted me and asked me to call him. I did. He said- "we have photos of you riding an illegal trail- well I can't be sure but I think it was you (YGR- damn Luna kit not a ton of those around)- but it was on this date" and I looked at my training calendar and was like "yeah that was me, but who took a photo and turned me in?" "Well we have these game cameras…"
Damn it! The ONE time I ride a trail illegally!"
What team(s) did you ride for?
Luna Pro Team
Where are you originally from and what brought you to Fort Collins?
Baltimore, MD. It was more down-to-earth than Boulder, had MTB and road riding pretty much year round, close to Denver airport for travel.
If you left Fort Collins, why, when and where did you go?
Left in 2018, moved to East Burke, VT to be closer to family after I had a baby.
Did you stop riding? If so, why?
Yeah right.
What are you up to now? Where do you live now?
Momming. Had a pandemic baby. Started a cycle touring/guiding business with an old racing buddy. Still in East Burke. https://idyllcycling.com/
Do you ride now? Type of riding, how much… 
Yes, MTB and gravel, not as much as I want.
Future riding plans?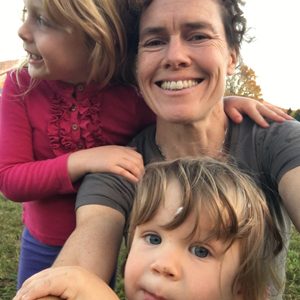 Multi-hour rides once both kids are in school. Always looking for a race.
What's your favorite Fort Collins cycling scene story?
That fund-raiser race for Tom Carter with the whiskey short cut. Took it every lap (even when they were out of whiskey and just handed me a hotdog in a bun) I think several people called to make sure I made it home ok (thanks!)
What do you miss most about the Fort Collins cycling scene?
That there was a scene! And the people in the scene were fun. Always someone to ride with, always someone faster than me to ride with. Usually a race nearby.
If you could do one local ride again, what would it be?
Some big-ass loop in Lory and Horsetooth.
What restaurant do you miss?
Lucile's
What do you miss about Fort Collins that has nothing to do with cycling?
The restaurants. (I mean, cycling people have to do with cycling so they don't count, right?) Dusty suggested that what I really miss is "all the rocks on Michaud," but I think he is just speaking for himself…
Got anything else to add?
Miss y'all!
---
For more on what Georiga is up to, check out these recent articles;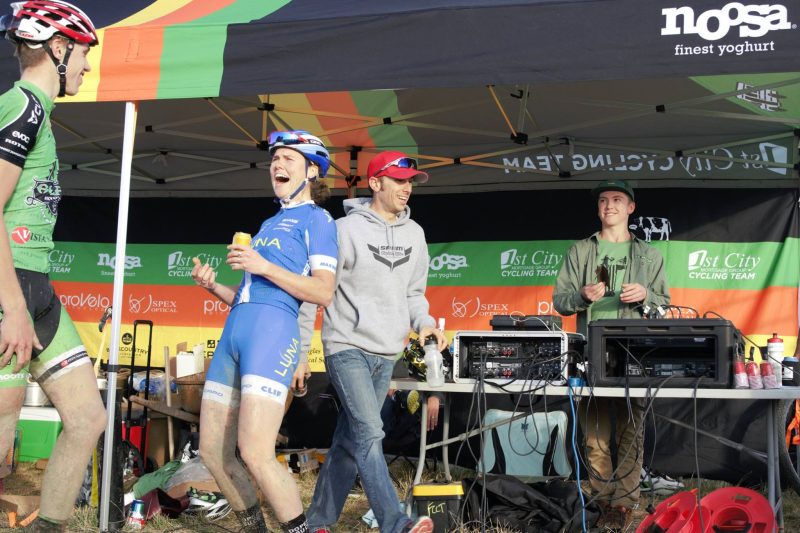 Tom Carter Cross. Photo by Paul Kumm.