Not everyone we profile here on YGR is a former National Champion, some are just good peeps that moved away from the Fort and we miss having them around. Paul is one of those dudes. The first time I remember meeting Paul Eaton would have been around 2011 when he and Mıkheıl Moucharrafıe (added to the Whatever Happened to…list) showed up to a YGR time trial along the dams on fixies. I remember thinking they were both flippin' nuts and I of course asked them to join FCCT shortly thereafter. Paul was and probably still is a likable guy with a solid smirk. He was part of the 400 Smith crew that everyone secretly wanted to be a part of. He was also surprisingly strong when he wasn't healing from crashing his bike. Read on to see what he's up to now.
When were you active in the Fort Collins cycling scene? I raced my first City Streets Crit in the summer of 2010 and moved to Nashville, TN in August of 2017.
What rides, races or breweries did you frequent? Races: CSU Oval races, One Speed Open, City Streets Crits, New Belgium Short Track and CX series, Bee Farm races, THTT, DDDTT, HTTT, CX of the North, other USAC road and CX races nearby, Gateway Cup, Tour of Lawrence, Ruts 'n' Guts, etc.
Rides: Worlds, Lee's (now Trek) on Laurel shop rides, Winter Ralleye rides, TTH, CX at Ronny's
What teams did you ride for? 400 Smith Racing, FCCT.
Why would local riders remember you? Volunteered for a lot of the local races.    
What's your favorite Fort Collins cycling scene story? The 400 Smith house's evolution as a punk rock house, bike co-op, then housing to cycling interested individuals for many years.
What was the most embarrassing thing you ever did whilst in Fort Collins? Broke bones in road races 3 years in a row (2012-2014).
What do you miss most about the Fort Collins cycling scene? The accessibility.
Favorite Fort Collins Restaurant? Waffle Lab.

If you could do one local ride again, what would it be? The dams and Rist.
What do you miss about Fort Collins that has nothing to do with cycling? The comfort of knowing so many people and the ease of getting around.
Where are you originally from and what brought you to Fort Collins? I grew up in Kansas City (Go Chiefs!!), went to KU (Rock Chalk!!), and then moved to Fort Collins to go to air traffic control school at Aims in Greeley.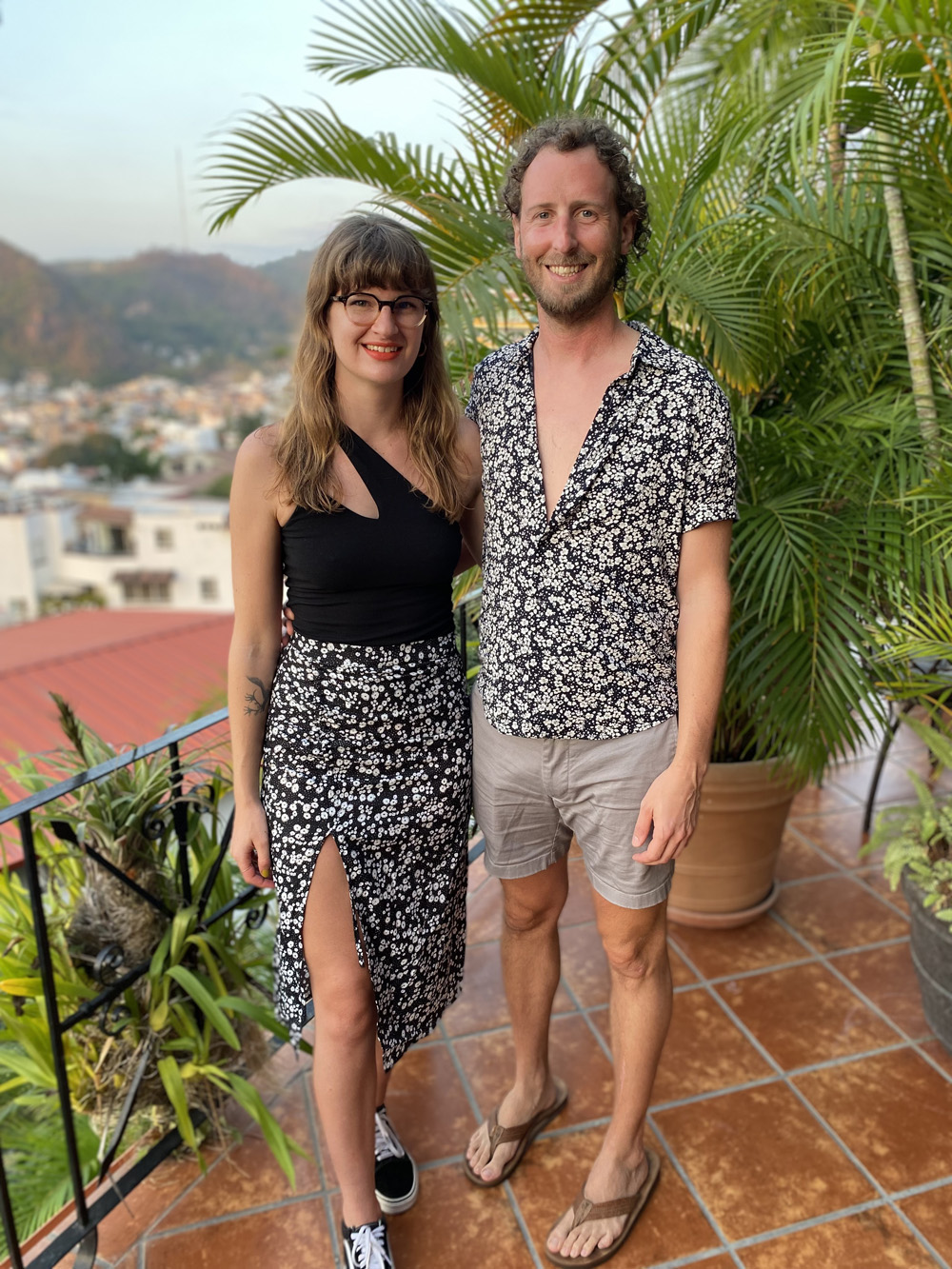 If you left Fort Collins where did you go? Sara and I had a lot of friends that were moving away from Fort Collins in 2016 and 2017, so we decided to move to Nashville in August of 2017 because Sara's family is there and we were ready to move to a (slightly) bigger city.
Where do you live now? What are you up to now?  I manage delivery drivers for a craft beer/liquor/coffee/kombucha/etc. distributor in Nashville called Bounty Bev (BountyBev.com)
We live in East Nashville.
Husband, wife, partner? Kids (ages)? Pets? Other big life changes? My partner of almost 7.5 years is Sara Delheimer.
If you still ride, what type of riding, how much?  More MTB than road. Not as often as I would like, but I've picked up running in the last couple years.
How is the cycling scene there? It is active, but there is not nearly as many bike commuters or bike-friendly infrastructure. It's also much hillier in town than in Fort Collins.
If someone were to visit your new hometown, what ride should they do? MTB: Percy Warner Park or Chickasaw Trace, Road: Shelby Bottoms Greenway or the Natchez Trace.
So, when are you moving back? If I want to stay with Sara 😉 I most likely won't be moving back to Fort Collins in the near future. Her niece is due on March 15th, so I think she'll want to be around here as much as possible. She has an uncle and two young cousins in Fort Collins and cousins in Denver, so I'm sure we'll try to visit frequently.
Do you have anyone specific you'd like to say hi to or finally apologize to? I want to say 'Hi!' to all of my ex-FCCT teammates and local race regulars. I miss the strong sense of community/family that there is in Fort Collins.